ASM International
ASM is a large American professional society comprising over 36 000 members in more than 80 countries. It also has 185 regional and international chapters in 16 countries, most of them in the US. ASM's mission is to collect process and disseminate technical information. ASM supports the dissemination of new knowledge and application of structural materials in particular, their research, development, reliable production, utilization and economic and social benefits. This objective is achieved via a global system of information sharing and contacts between members at forums and meetings, educational programmes, publications and electronic media.
Every year, the members elect a Board of Directors and a President. The election takes place at the annual meeting. The business of the Society is run by an Executive Board chaired by an Acting Managing Director.
Within ASM, comparatively independent, so-called affiliated societies are active: the ASM Heat Treating Society, the ASM Thermal Spray Society, the International Metallographic Society and the Electronic Device Failure Analysis Society.
The Society organizes or co-organizes conferences and symposia all over the world. The main event is the annual "Materials Solution" Conference combined with an exhibition. As part of the conference more than 50 symposia on different topics are usually held. Further information can be obtained on the web page www.asminternational.org.
For the members who would like to advance their knowledge and qualification, and also for other interested parties, the educational branch of ASM - the Materials Engineering Institute - offers a number of courses in metallurgy and materials science.
ASM has its own foundation, which supports student activities in the form of grants and study scholarships.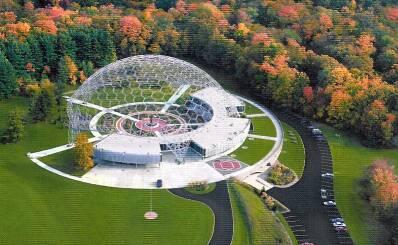 ASM offers a wide range of publications. The Advanced Materials & Processes monthly, which all members receive free and which also contains the ASM News section, focuses on the latest trends and advances in the sphere of ASM members' interests. Other journals are published for affiliated societies. The well-known publication 'ASM Handbook' is the world's most comprehensive reference source on metals and structural materials. It is also available on CD-ROMs. ASM cooperates with a number of home and foreign societies.
ČSNMT signed a bilateral agreement on cooperation with ASM International in Ostrava on May 10, 1999. Within the working of this agreement, information is exchanged about the activities of the two Societies and there are frequent meetings of the leading representatives of the two Societies. ASM sponsors (not financially) the Metal conference. A Czech ASM Chapter has been established, which currently has 46 members, who are simultaneously members of ASM International and CSNMT. Representatives of the Chapter regularly take part in the annual Materials Solution conference in the US.